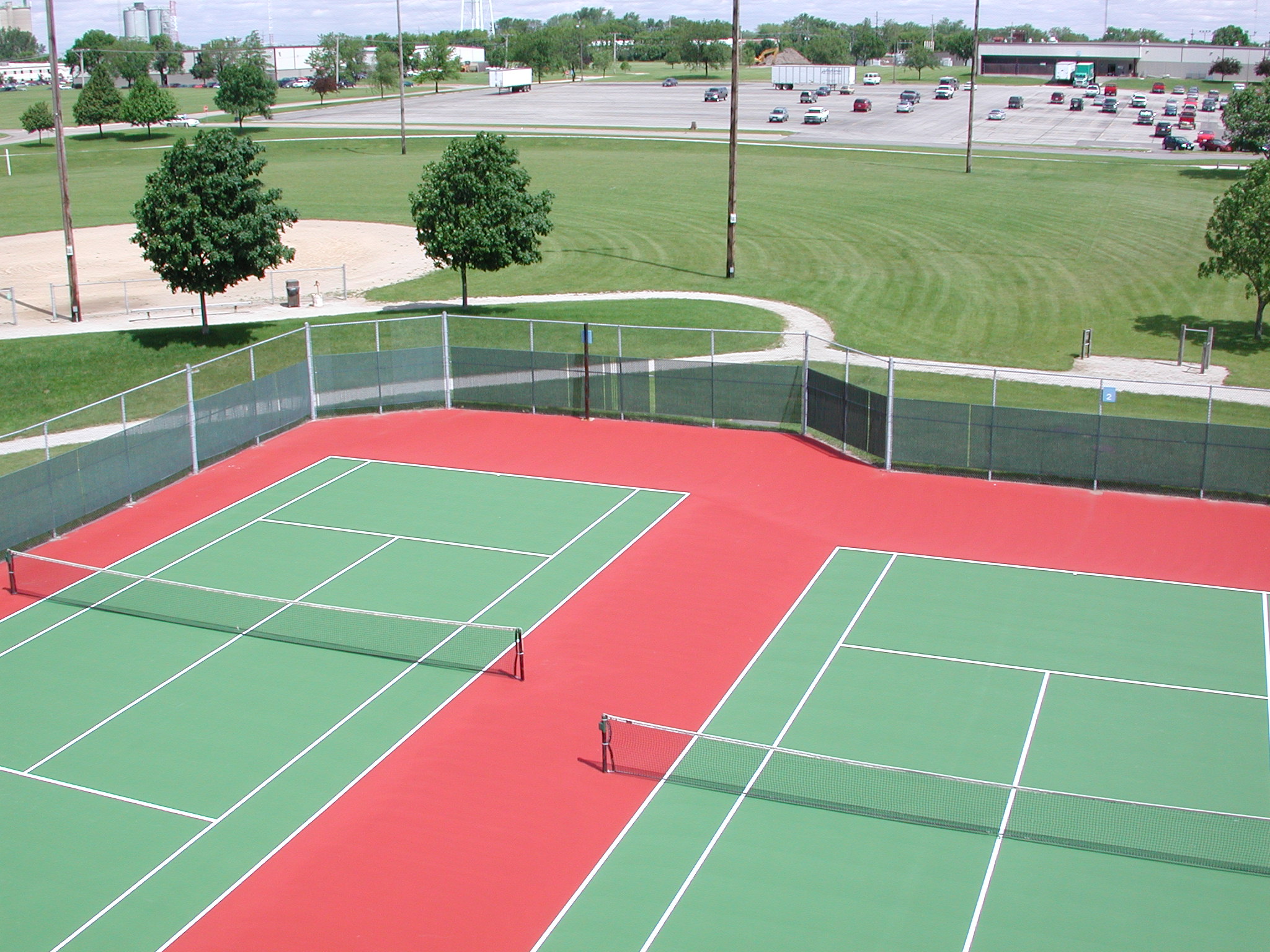 The Collins Aerospace Sports Park provides members and Collins employees an outdoor area for classes, special events, sandpit volleyball, softball, tennis, football/soccer and trail walking/running. No dogs are allowed in the sports park.
The perimeter of the trail is .45 miles. Check out the attached map for other routes outside the Rec Center and around the Collins campus.
For tennis reservations, call the Front Desk at 319-295-2552. Courts can be reserved for up to 2 hours. Reservations are strongly recommended. Free of charge.
To reserve the fields in the sports park, for special group/event reservations, call Mike Duffy at 319-295-3117
For information on leagues, email or call Jeff Havel at 319-295-0016.
Racquetball Courts
The Rec Center has three racquetball courts available.  Court reservations are required and have a 90-minute time limit. Court 1 is designated as a Challenge Court on a first come, first served basis and cannot be reserved. Call the Front Desk at 319-295-2552 to make a reservation.
Racquetball Court 1
A basketball hoop is installed on the back wall of the this court and is to be used for practicing technique and shooting only. No pick-up games, dunking or throwing balls at the glass allowed.
Racquetball has priority on Court 1 Mondays through Fridays from:
11:30am – 1:00pm
4:30 – 7:00pm