Cardio
Athletic Edge A 75-minute class designed for runners, cyclists and triathletes. Focuses on training variables that include running and/or cycling to improve your fitness and performance combined with mostly bodyweight exercises to improve strength.
Step Get your cardio training in as you learn step aerobics patterns. Our instructors know how to break it down and cue effectively so the choreography is easy to follow, yet challenging enough to get a great cardiovascular workout!
SPRINT® A High-Intensity Interval Training (HIIT) workout, using an indoor bike to achieve fast results. The 30 minutes you put into a LES MILLS SPRINT workout drives your body to burn calories for hours. You combine bursts of intensity, where you work as hard as possible, with periods of rest that prepare you for the next effort.
Cycling
Cycling This class is a great cardiovascular workout. Pedal through hill climbs, sprints, and many other challenging drills and exercises. All levels are welcome.
RPM® is a group indoor cycling workout where you control the intensity. It's fun, low impact and you can burn up to 500 calories a session. With great music pumping and the group spinning as one, your instructor takes you on a journey of hill climbs, sprints and flat riding.
TRX
TRX Suspension Training Utilize the suspension trainer and your bodyweight to simultaneously develop strength, balance, flexibility and core stability. Control how much you want to challenge yourself by adjusting your body position accordingly.
Specialty Classes
Active 4 Life Cardio is a moderate intensity, multicomponent class designed for older adults. It incorporates floor aerobics, balance, flexibility and some bodyweight strength ONLY. This class will increase and decrease your heart rate to add a cardio workout too.
Active 4 Life Strength is a moderate intensity, multicomponent class designed for older adults, although anyone can join. It incorporates floor aerobics, balance, flexibility, and strength using hand weights and resistance bands.
Core More than just crunches! This 15-minute class will target and strengthen the entire core.
Cycle Strength This new cycling format where you do both cycling and bodyweight strength exercises to get one great workout in 45 minutes!
Kickboxing $ Increase coordination and speed with classic kickboxing bag work. Classes will incorporate strength work using a variety of equipment. This is a high-impact and high-intensity class but modifications are available. Contact Riley if interested in getting started today.
Kids Fit N'Fun Kids ages 2-5 years old can get active and play inside with a variety of toddler appropriate activities. Move in fun ways! Adult supervision is required and participation is encouraged.
Morning Madness This high intensity cross training workout is different every week. You will use a variety of equipment in each class to keep your muscles guessing.
Shotokan Karate This class is taught in a dynamic fashion that combines body posture and physical technique. Students of all abilities are welcome.
Tai Chi This class helps to reduce stress and improve balance. Class focuses on proper breathing and form.
Dance
Beginner Line Dancing Learn the basics or just come for the great exercise! You never need a partner, but feel free to bring along some friends and have a lot of fun.
ZUMBA® Take the "work" out of workout, by mixing low-intensity and high-intensity moves for an interval-style, calorie-burning dance fitness party. Once the Latin and world rhythms take over, you'll see why Zumba® Fitness classes are often called exercise in disguise.
ZUMBA Gold® This class is for anyone looking for a modified Zumba® class that recreates the original moves you love at a lower-intensity.
Mind/Body Pilates
Body Barre Pilates based workout designed to shape and tone postural muscles while building core strength. Incorporating classic ballet positions, this class is a combination of cardio and strength with high reps of small range-of-motion movements. Body Barre (Strength) incorporates light hand weights into each class.
Yoga Our instructors assist participants at ALL levels in improving flexibility, balance and muscular endurance through a series of yoga postures. The use of props is always encouraged. Yoga mats, straps and blocks are available for use during class.
Yoga + Xtra Core Deepen your core strength with this yoga class that offers traditional yoga postures as well as challenging core focused exercises that will improve your core stamina and strength.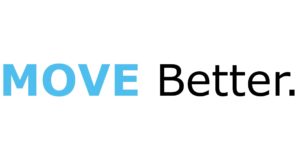 All the classes listed on the Group Fitness Schedule are free and included with your monthly membership. Kickboxing and Pilates classes are also offered for a fee. For questions, please contact Riley or call the Front Desk at 319-295-2552.