Download the Pilates + B.A.S.E. Camp Schedule
LOTS OF CHOICES FOR PILATES
Research has shown that Pilates improves spinal mobility, flexibility, muscular endurance, posture, body awareness, lower back pain and bone density. And that's just the beginning. There is an additional cost (see below) to attend Pilates apparatus classes.
To Get Started
All new students must complete at least 2 one-hour private introductory sessions.  These sessions students will be introduced to the Pilates equipment, learn set up and experience some of the basic exercises used in our group classes. Contact Bonnie at bbpilates@gmail.com or call 319-296-0066 to schedule. Cost of sessions is reflected in our Personal Training rates.
Pilates on the Reformer
Get a great full body workout that will stretch and strengthen the body utilizing a Pilates reformer.
Exo Chair
Challenge the whole body with exercises designed to improve strength, balance, coordination and flexibility.
Silver Reformer
This class is for students with special concerns, Osteopenia or Osteoporosis or those who have recently worked in physical therapy.
Silver Exo Chair
Improve strength, balance and coordination with this class exclusively for our active senior population. Students need to be able to get down and up from the floor to participate.
Silver Reformer and EXO Chair classes are best suited for students with special concerns or those just beginning.
Class Package Options are available for purchase at the Front Desk. Packages expire 90 days from purchase date. Participants can register for classes up to 30 days in advance.
Single Class: $15
10 Classes: $120
20 classes: $200
Unlimited Pilates -$100 per month. This fee is monthly and set up via automatic withdrawal from a bank account or a credit card. Sign up at the Front Desk. Unlimited Pilates allows you to sign up for classes for up to 90 days in advance.
Single Class – $15 per class. Student can pay at the desk before or after each class. This is a good option for only one class at a time. Recommended for visiting students.
Pilates & BASE Camp Unlimited – $225 per month. Our small group classes are taught using the Pilates springboard, TRX, weights and more. To give you a new, creative, full body functional movement experience
Cancellation – A $10 no show fee will be charged, in addition to the class rate, if you fail to cancel out of a class 2 hours prior to the start and do not show up.
How to register online through our member portal for Pilates classes:
Login to your account
Click on Group Activities on the home screen
Change "All Events" search bar to Pilates then hit search classes
Click green Sign Up button next to classes you wish to register for
Select member you are registering
When finished click "view cart" on top right corner of the screen
Review all classes in cart. Hit submit payment.
If you are interested in getting started in Pilates, please contact Bonnie, program manager, for more information.
COMPLIMENTARY PILATES
Mat Pilates
Mat Pilates classes are complimentary and open to all Rec Center members. Class focuses on mindful movement and proper breathing while increasing core strength and flexibility. No intro classes or experience required. Bring your own mat.
Balanced Barre


This complimentary class combines the high-energy, music driven fun of a Barre class with the precision, alignment, and emphasis on high quality movement found in Pilates.
Visit our Facebook page for real time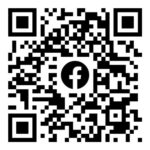 updates to class openings and news!
Scan our QR code.