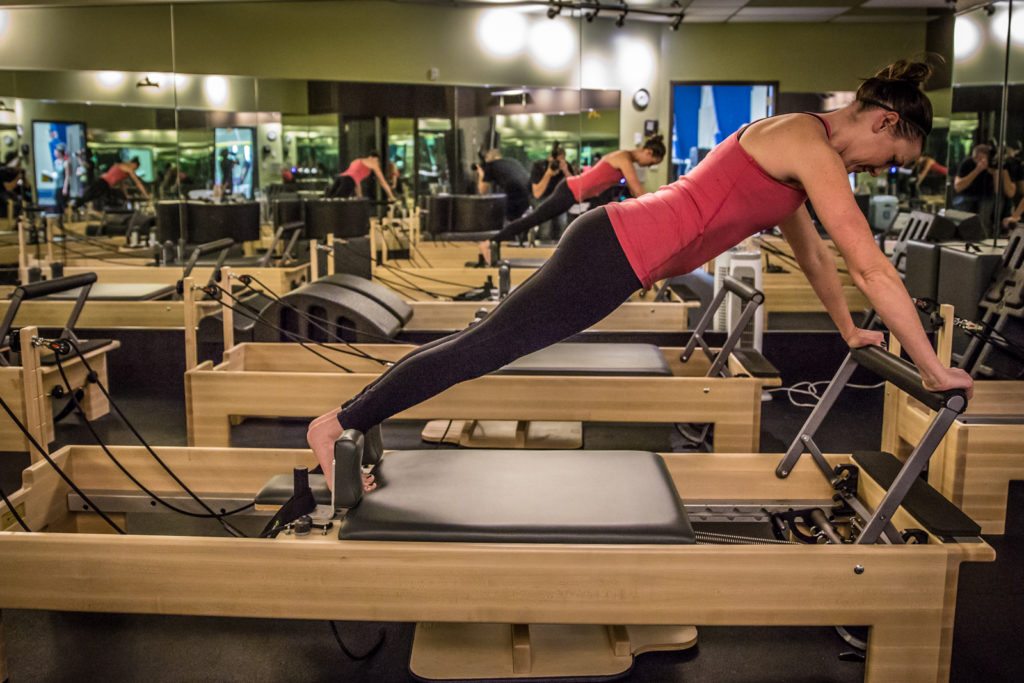 Pilates Reformer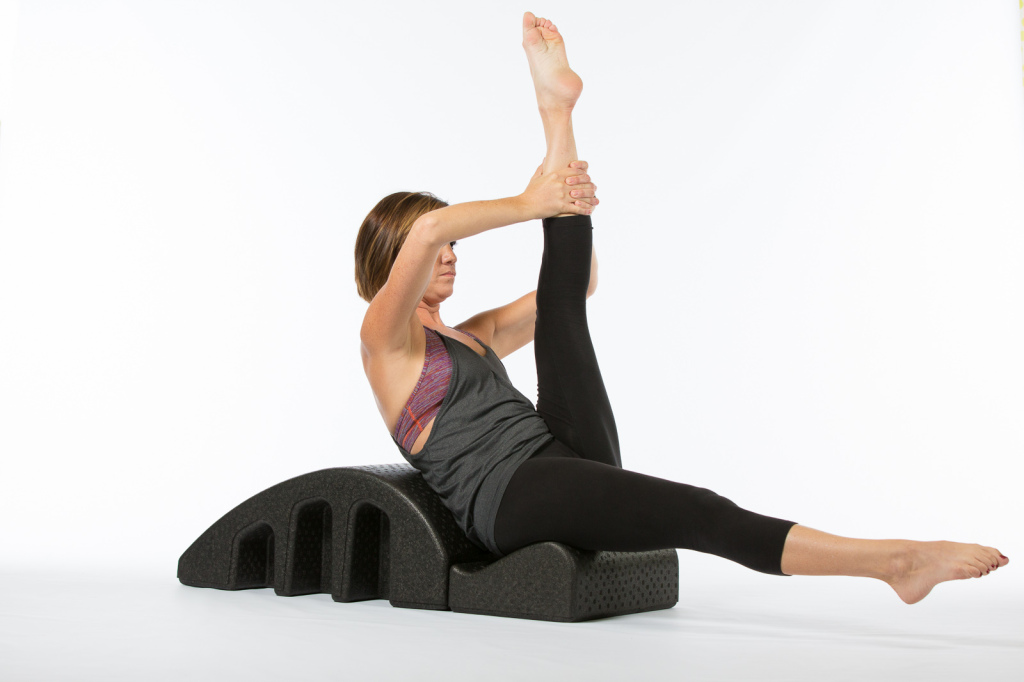 Pilates on the Arc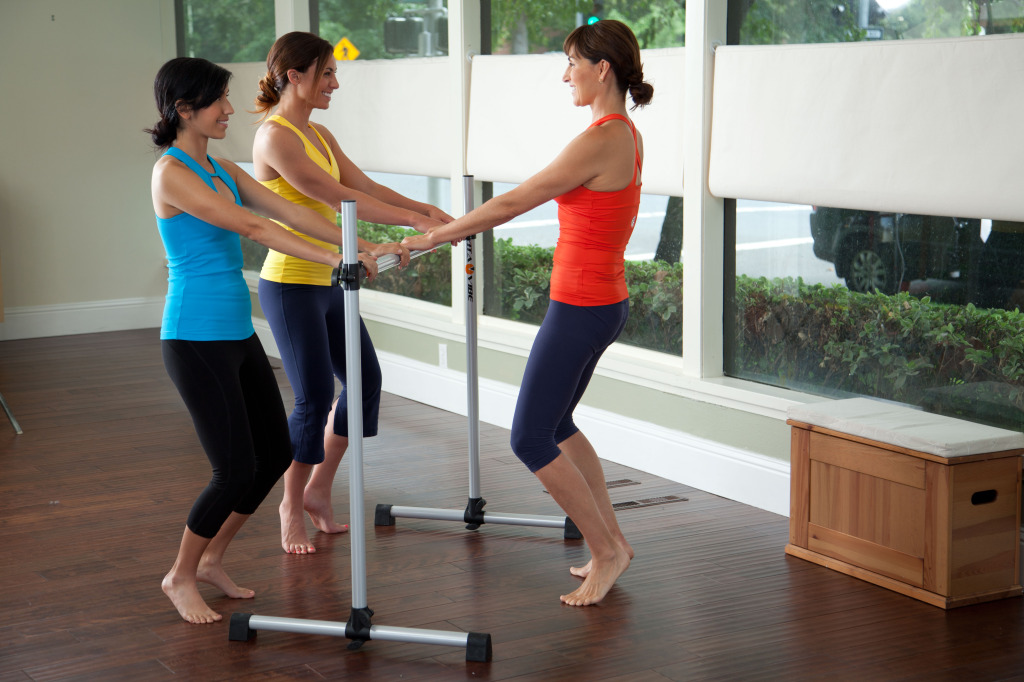 Balanced Body Barre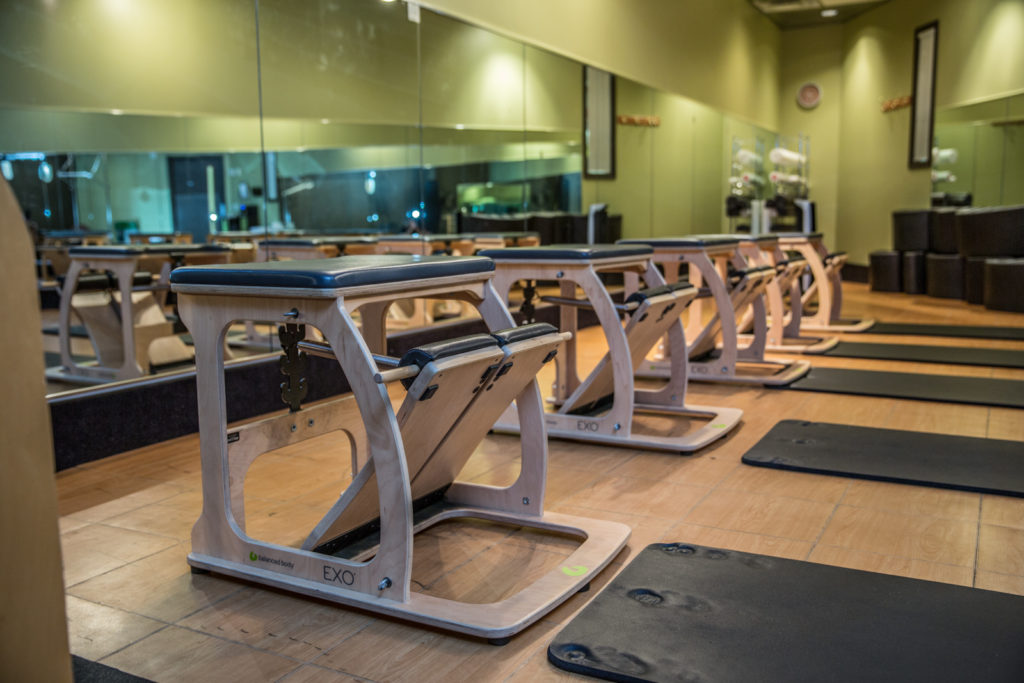 Pilates Exo Chair
Click here to download a Pilates schedule.
Click here to download a Pilates Handbook.
Are you interested in getting certified to teach Pilates? Contact Bonnie Benesh at 319-295-0066.
LOTS OF CHOICES FOR PILATES
Research has shown that Pilates improves spinal mobility, flexibility, muscular endurance, posture, body awareness, lower back pain and bone density. That's just the beginning!
There is a fee to attend the following Pilates apparatus classes. All students must complete two private introductory sessions.  These must be scheduled through Bonnie. Refer to Personal Training for pricing information.
Pilates on the Reformer
Get a great full body workout that will stretch and strengthen the body. Mixed level and advanced classes available.
Exo Chair
Challenge the whole body with exercises designed to improve strength, balance, coordination and flexibility.  Click to watch a clip of Pilates Chair.
Pilates on the Arc*
This one of a kind class will challenge even the most seasoned Pilates students. Introduction classes are strongly recommended and instructor permission required.
Silver Pilates
This class is for students with special concerns, Osteopenia or Osteoporosis or those who have recently worked in physical therapy.
Silver Exo Chair
Improve strength, balance and coordination with this class exclusively for our active senior population. Students need to be able to get down and up from the floor to participate.
Silver Plus*
This class is an advanced version of our traditional Silver Pilates class.
*Instructor permission required.
Class Payment Options:
VIPilates – automatic bank withdrawal from a checking or savings account. This allows you to "reserve" a spot in up to 4 classes per week without having to sign up each time.
4 classes per month – $24 plus tax
8 classes per month – $40 plus tax
12 classes per month – $60 plus tax
16 classes per month – $80 plus tax
Punch Cards – purchase at the Front Desk. Punch cards will be kept in the Pilates Studio and punches when students attend class. All punch cards expire one year from date of purchase.
5 classes – $35 plus tax
10 classes – $70 plus tax
20 classes – $140 plus tax
Pay as You Go – $8 plus tax per class. Student can pay at the desk before or after each class. This is a good option for only one class at a time. Recommended for visiting students.
COMPLIMENTARY PILATES
Free Pilates Try It Out class each week
Mat class/Barre = FREE
Try It Out
A free "Try It Out" class is offered each week on Mondays from 12:00-1:00pm. Class features exercises on the Mat, Arc, Ball and Foam roller. Sign up at the front desk up to 48 hours in advance. If this time doesn't work, students may set up a Pilates orientation appointment at the Front Desk with a Pilates instructor.
Mat Pilates
Mat Pilates classes are complimentary and open to all Rec Center members. Take your mind and body to the next level with the most comprehensive core workout you have ever experienced.
Balanced Body Barre


This complimentary class combines the high-energy, music driven fun of a Barre class with the precision, alignment, and emphasis on high quality movement found in Pilates.  Click here to watch a clip of Barre.