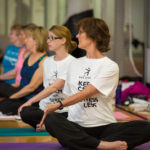 The Rec Center offers a variety of seasonal, short-term classes including Gentle Yoga, M.I.N.E., WATTS, Rec Center Runners, Outdoor Basic Training and more.
These specialty classes typically run 6 to 8 weeks and may include a participation fee. Watch the Home Page for announcements and visit the Information Center at the Rec Center for information on registration and upcoming class schedules.
Learn how to TUNE UP YOUR BODY with fitness professional, Brenda Cloud, using the Roll Model® Method. The Roll Model® Method is a simple self-treatment method that teaches you to use a variety of grippy, pliable rubber therapy balls to reduce your aches and pains and reform your body from the inside out. The therapy balls induce the relaxation response and take your body into the rest/digest/recover mode of the parasympathetic nervous system. The rest/digest/recover mode is where the "magic happens." Using therapy balls is a wonderful, powerful way to improve your mobility, prevent injury, and practice holistic self-care fitness.
Click here for a program brochure or contact Brenda for more details. Standard Personal Training rates apply.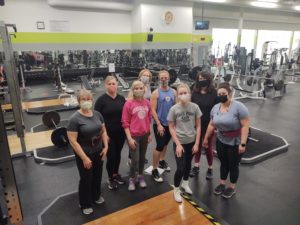 Women On Weights 2.0
This fee-based program is held for 8-10 weeks beginning annually in January. Participants meet three times each week for 60 minutes. Instructors provide participants with a wealth of practical information along with specific training programs completed during class. Women on Weights 2.0 is designed to empower women and to keep participants accountable while boosting confidence. By the end of the program, participants learn enough to train effectively on their own.
Please contact Dixie Peters with questions or call 319-263-3963.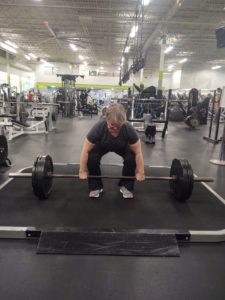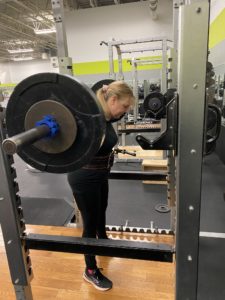 RC Fit Factory is a program is designed for those of any fitness level looking to step up their fitness and nutrition program, lose body fat, gain muscle and improve overall conditioning. With the added bonus of accountability, community atmosphere and strategic programming, our proven program will help you move towards your goals!
Class meets three times per week
Class is limited to 7 participants per class
Cost: $210 + $60 MyZone device required
This program is offered quarterly. Watch for an upcoming RC Fit Factory program.
Shotokan Karate
Shotokan Karate lessons are available at the Collins Aerospace Recreation Center with Instructor Mark Miller.  Karate is a martial art that emphasizes self defense without weapons.  The fee is only for insurance and testing, (typically every six months).  Classes meet in the Fitness Classroom on Tuesdays and Thursdays, 6:30pm – 7:30pm.
Tai Chi
A martial arts class designed to reduce stress and improve balance while focusing on proper breathing and form.  Join Instructor Bill Pearson in the Fitness Classroom.  This class is included with your membership fee and is offered Wednesdays, 6:30pm – 7:30pm.