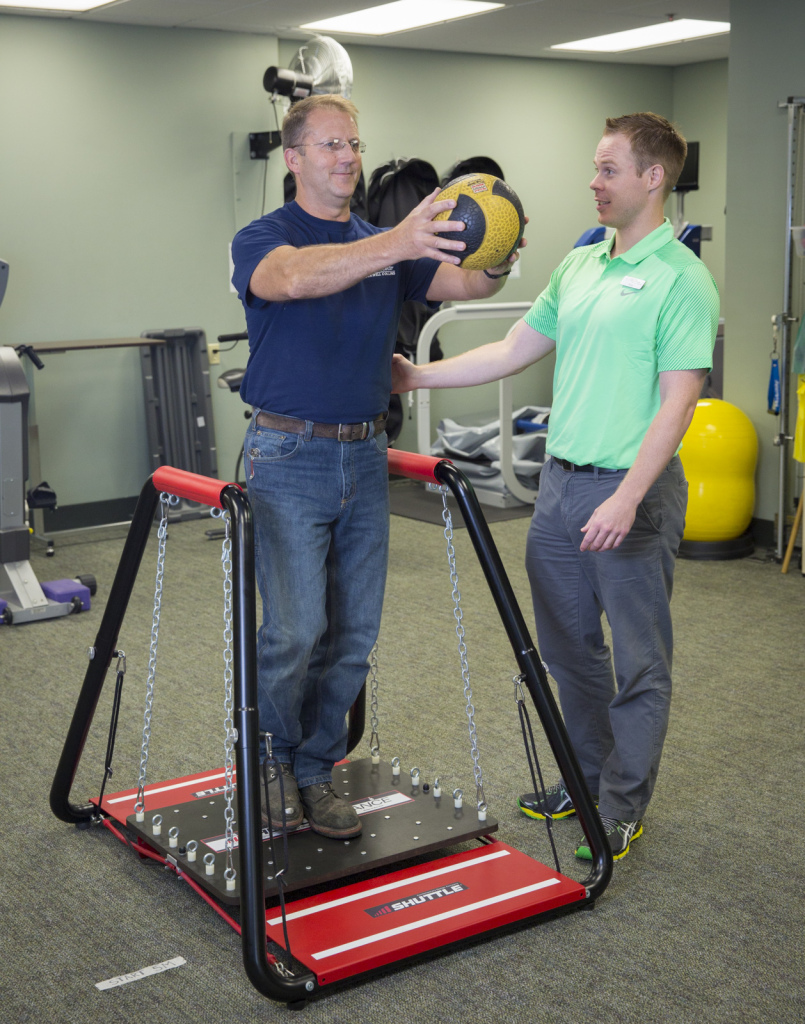 Visit http://www.reccenterphysicaltherapy.com/ to learn more about services offered.
Physical Therapists have the most specialized education to improve quality of life without surgery or prescription drugs. Consider our expert care at Rec Center Physical Therapy as your first line of defense to address any limitations you may be experiencing. At Rec Center Physical Therapy, we have the skills and resources to effectively treat a wide range of orthopedic diagnoses and specialize in the following:
Vestibular Rehabilitation
Augmented Soft Tissue Mobilization
Osteoporosis Intervention
Lymphedema
Pilates-based Rehabilitation
Work-related Injury Intervention
Rec Center Physical Therapy is open to the public. You do not need to be a Collins Aerospace employee or member of the Rec Center to receive physical therapy services.
FREE 10-minute screenings are offered on Tuesdays from 4:00pm – 5:00pm and on Wednesdays from 12:00pm – 1:00pm. Call 319-295-8899 or stop by PT to schedule a free screening.
No doctor's referral is needed with Collins Aerospace Wellmark Insurance (and most Iowa-based insurance policies). Please check with your plan to see if you qualify.
AlterG Anti-Gravity Treadmill
The AlterG Anti-Gravity Treadill allows you to walk or run with reduced impact. Use of the AlterG Treadmill is applicable for:
rehabilitation after lower extremity injury or surgery
aerobic conditioning
weight control
gait training for neurological conditions
strengthening and conditioning for older patients
Rec Center members and Collins Aerospace employees may schedule use of the AlterG Anti-Gravity Treadmill to augment training and conditioning routines or to continue working out during injury recovery. Schedule your sessions at the Physical Therapy Front Desk or call 319-295-8899.