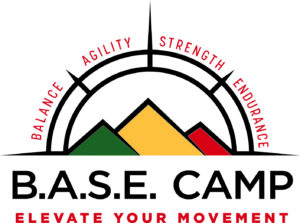 What is B.A.S.E. Camp?
B.A.S.E. Camp is our small group training program that joins Collins Aerospace Rec Center and Rec Center Physical Therapy. Our certified trainers and physical therapists will provide a custom plan to help you reach your optimal movement potential.
Each person will start with a movement screen to evaluate seven fundamental movement patterns that are key to daily function: squatting, stepping, lunging, reaching, leg raising, push-ups and rotary stability. The movement screen will identify functional deficits related to balance, mobility and stability to determine if your movement patterns are optimal, acceptable or dysfunctional.
How will B.A.S.E. Camp benefit you?
Build a strong foundation in fundamental movement patterns
Emphasize core control and body alignment
Focus on joint mobility and stability
Improve balance, agility, strength and endurance
After going through the screening process, a personalized corrective exercise plan will be formulated for you.
All fitness levels will benefit from B.A.S.E Camp.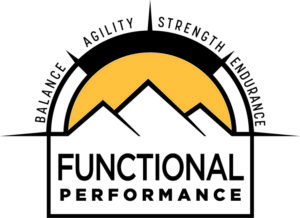 The Functional Performance class will challenge you with complex movements while maintaining proper joint alignment, range of motion and core control. It will be a mix of cardio and strength using fundamental movement patterns for a highly effective workout. We will dive deeper into building more balance, strength, agility and endurance using our new small group training studio.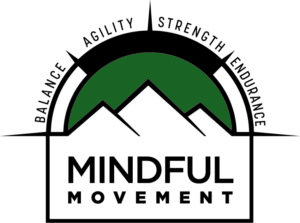 The Mindful Movement class works on building a strong foundation in fundamental movement patterns, while emphasizing ideal form and body alignment. Proper breath control and deep core activation will be addressed. Movements will focus on joint mobility and stability, setting the groundwork for building balance, control and strength. This class will benefit everyone at any stage of their movement journey whether they're just starting out or have been exercising for years.
How to Get Started in B.A.S.E. Camp
All NEW participants must complete a Movement Screen with one of our certified Functional Movement Specialists. Contact the Rec Center Front Desk to schedule your screen. Stop by or call 319-295-2552.
At the time you schedule your movement screen, you will purchase both the screen ($30) and your first B.A.S.E. Camp class package (pricing below). After the screen has been completed, you may enroll in the B.A.S.E. Camp classes online through the Rec Center member portal or app. You may register for classes up to 30 days in advance.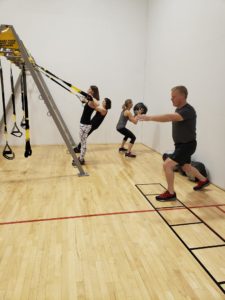 Class Payment Options:
5 class package $100
10 class package $170
15 class package $225
Class Package Options are available for purchase at the Front Desk. Class packages expire 90 days from purchase date.
For specific questions or more information, contact:
Angela Stockert, ACSM Exercise Physiologist
Ashlee Fandel, Physical Therapist, MPT, MTC
B.A.S.E. Camp Class Schedule
Only 5 spots per class! Maximum of 25 participants in initial launch. Contact the front desk to schedule your movement screen. After your screen has been completed, you can be one of the first to reserve your time slot for the limited B.A.S.E. Camp classes!
Mindful Movement:
Mondays 9:15-10:00am with Angela
Tuesdays 12:15-1:00pm with Bonnie
Wednesdays 9:15-10:00am with Bonnie
Thursdays 12:15-1:00pm with Angela
Functional Performance:
Mondays 12:15pm with Bonnie
Tuesdays 6:00am with Jeff
Tuesdays 9:15am with Jamie
Tuesdays 11:30-pm with Jeff
Wednesdays 5:30am with Chris
Wednesdays 12:15pm with Jeff
Thursdays 8:15am with Robin
Thursdays 9:15am with Jamie
Fridays 6:00am with Jeff
Evening classes beginning the week of March 16th:
Mondays 4:15pm with Lindsay
Tuesdays 5:30pm with Chris
Thursdays 6:30pm with Dixie