As a result of Governor Reynold's updated proclamation, the Collins Aerospace Rec Center will remain closed until at least April 30. Our Physical Therapy Clinic will remain open at this time. Stay tuned for further updates.
We appreciated your suggestions of improvements we could make while we are shut down. We've been busy! Check out what we've been doing and keep those suggestions coming.
Since you can't come into the Rec Center right now, our staff is providing some great options for you! We will be posting workouts regularly on our Facebook page and website. Click here to check out the schedule of Virtual Group Fitness Classes. A variety of formats will be posted. Be sure to check back often.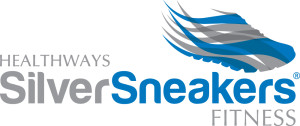 SilverSneaker participants can find
DAILY workouts
so you can continue to work out while you're at home. Check out the information from
SilverSneakers
for exercises you can do anywhere, updates on how to keep healthy during the COVID-19 outbreak and virtual workouts. Click on the following links for additional details on
SilverSneakers GO
 and 
SilverSneakers On-Demand
 video access.